COCOON
RELAXATION - SILENCE - MUSIC
Cocoon is an acoustic piece of furniture with a soft, modern and futuristic shape that effectively shields ambient sounds and noises. A Cocoon becomes a "room in the room" – a place where anyone can be undisturbed. Cocoon can be used in many environments, including in schools, offices, hotels and also within psychiatry and dementia care. It has been shown that anxious patients feels protected and calm in the Cocoon. Accessories includes footstool and/or a screen wall.
BLUETOOTH - SPEAKER - MOBILE CHARGER
Cocoon is available in several different designs. The standard comes with a Bluetooth audio system, LED lighting and USB sockets to charge your devices. It also comes with a rechargeable battery, which means that it can be placed anywhere, regardless of the wall socket. Your device can be connected to the speakers at the same time as your device is charged threw the charging module.
VARIANTS
Cocoon Standard
incl. LED lights, wheels, speakers and Bluetooth and power 230v with cord (Battery can be purchased)
Cocoon Basic +
incl. LED lights and power 230v with cord (Battery can be purchased)
Cocoon Basic
incl. wheels
Armchair
Width: 100 cm
Height: 176 cm
Depth: 94 cm
Seat height: 44 cm
Frame:
Wood construction
Upholstery:Fire retardant CMHR foam

DIFFERENT MODELS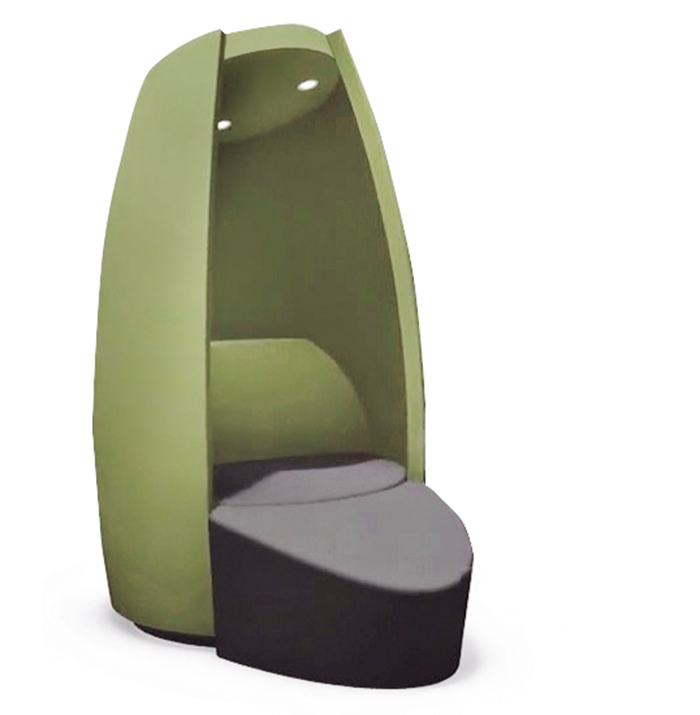 Footstool for extra comfort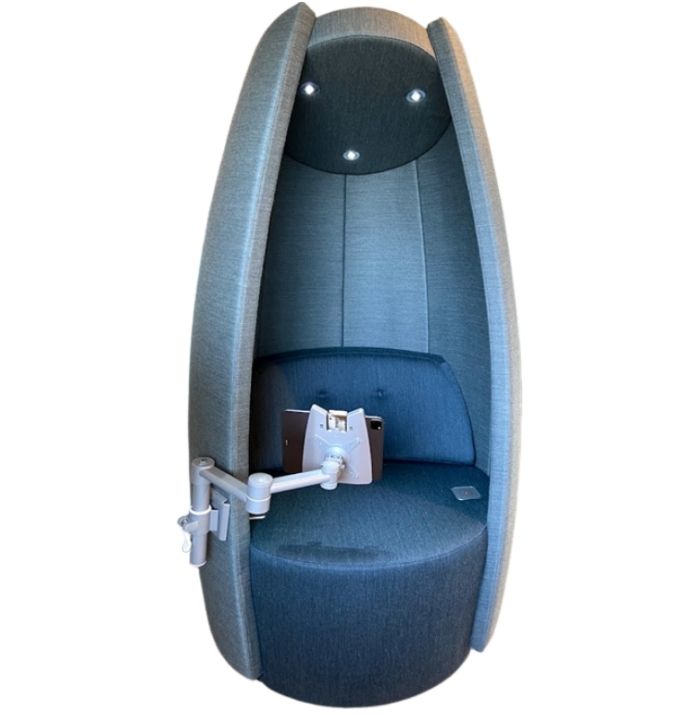 Cocoon standard with LED lights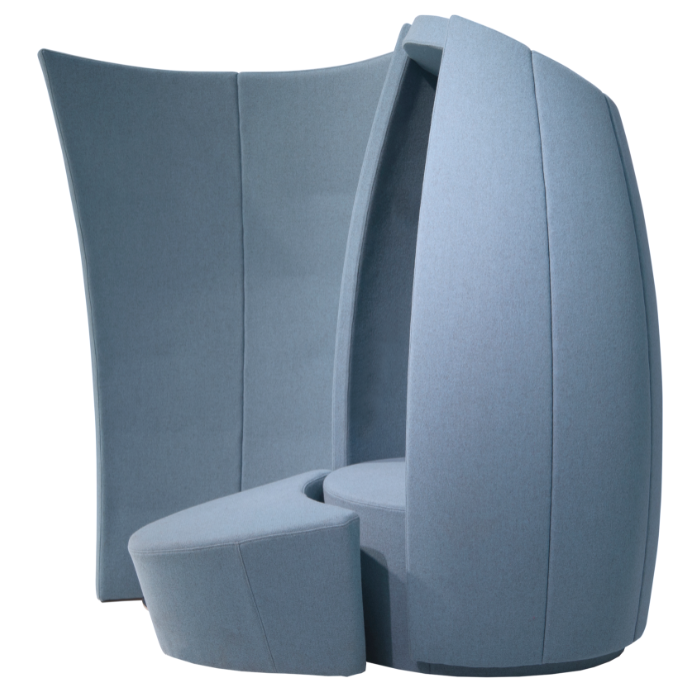 Mobile screen wall as extra sound insulation.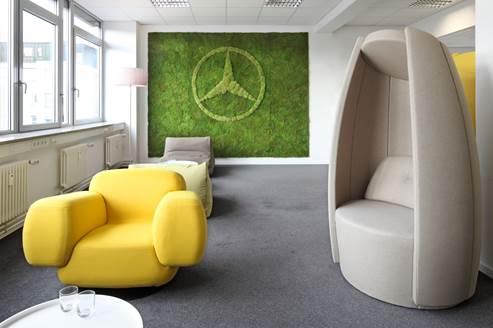 DAIMLER BENZ, SE-STUTTGART
UNIVERSITY COLLEGE, DK-ROSKILDE
Understand the past – for the future
This ingenious pun is characteristic of furniture designer Carsten Buhl's way of working with design development.